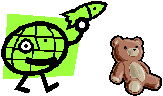 This is the first Japanese language class in Nihonbashi district to be hosted by volunteers, and was established in January, 2010. The nationalities and Japanese proficiency of the participants varies, but everybody enjoys learning here. The class is from 19:00 to 20:30 with a 15-minute tea break. Lectures are given in small groups (2 to 4 students) based on their proficiency and preference. A tea break is held to refresh and freely have conversations. In addition, events are held twice a year to help the volunteers and students get acquainted through the introduction of Japanese food, etc.


Loading…
Details of Classes
Eligibility
Foreigners who live, work, or go to school in Chuo City.
Day and Time
Monday (3 times a month) from 19:00 to 20:30
Location
Nihonbashi Social Education Center
Level
Beginner to Intermediate
Fees
500 yen/month
Textbooks
Available based on your levels
How to Apply
Apply by Email

Contact/
Application Information
Email: otasuketai@hotmail.co.jp

※We can't accept new learners now.