Ginza Japanese Language Class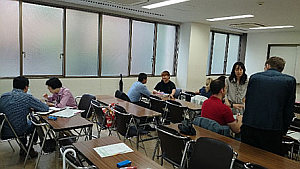 Hello! This is Ginza Japanese Language Class.
Being unable to communicate in a foreign country may be stressful. Are you having trouble in shopping, seeing doctors, or other things in your daily life? Are you feeling alone because you don't have a clue about the basic rules in Japan? What each person wants or needs to learn differs.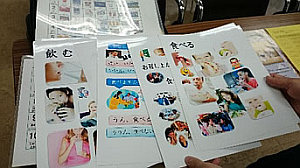 Ginza Japanese Language Class provides learning support suited for each person's needs, and most of the volunteer instructors are women. Also, we regularly hold fun events. Of course, those who cannot speak Japanese at all are welcome! Let's enjoy learning Japanese in a fun, friendly, and relaxed atmosphere!!


Loading…
Details of Classes
Eligibility
Foreigners who live, work, or go to school in Chuo City.
Day and Time
Every 1st, 2nd, and 3rd Wednesday from 10:00~11:30

*No classes in August Class Schedule

Location
Tsukiji Social Education Center
Level
Beginner to Intermediate
Fees
500 yen/month
Textbooks
Available based on your levels and requests
How to Apply
Please contact us by e-mail.
Contact/
Application Information
Email: ginza.jlc@gmail.com