June 2023 International Exchange Salon Wagashi ~the Art of Making Japanese Sweets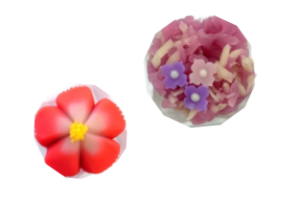 International Exchange Salon provides you with a chance of delightful communication between foreigners and Japanese. The theme in June is Japanese sweets "wagashi". EITARO Sohonpo, a company in Nihonbashi has been specializing in delicious wagashi since the Edo era. They will teach us the expression of Japanese style and culture through the hands-on opportunity of making wagashi.
Join us and have a fun time together!
Date: June 17 (Sat) 2:00pm-4:00pm
Place: Gender Equality Center "Bouquet 21" 4F Workroom (1-1-1 Minato, Chuo-ku)
■Registration is required
Please register by email with the information below.
①Name ②Address ③Phone Number ④Nationality ⑤Age
(If you are a non-resident of Chuo City, please let us know if you work or study in Chuo City.)
Email: bunkoku@chuo-ci.jp