28th Chuo City International Exchange Party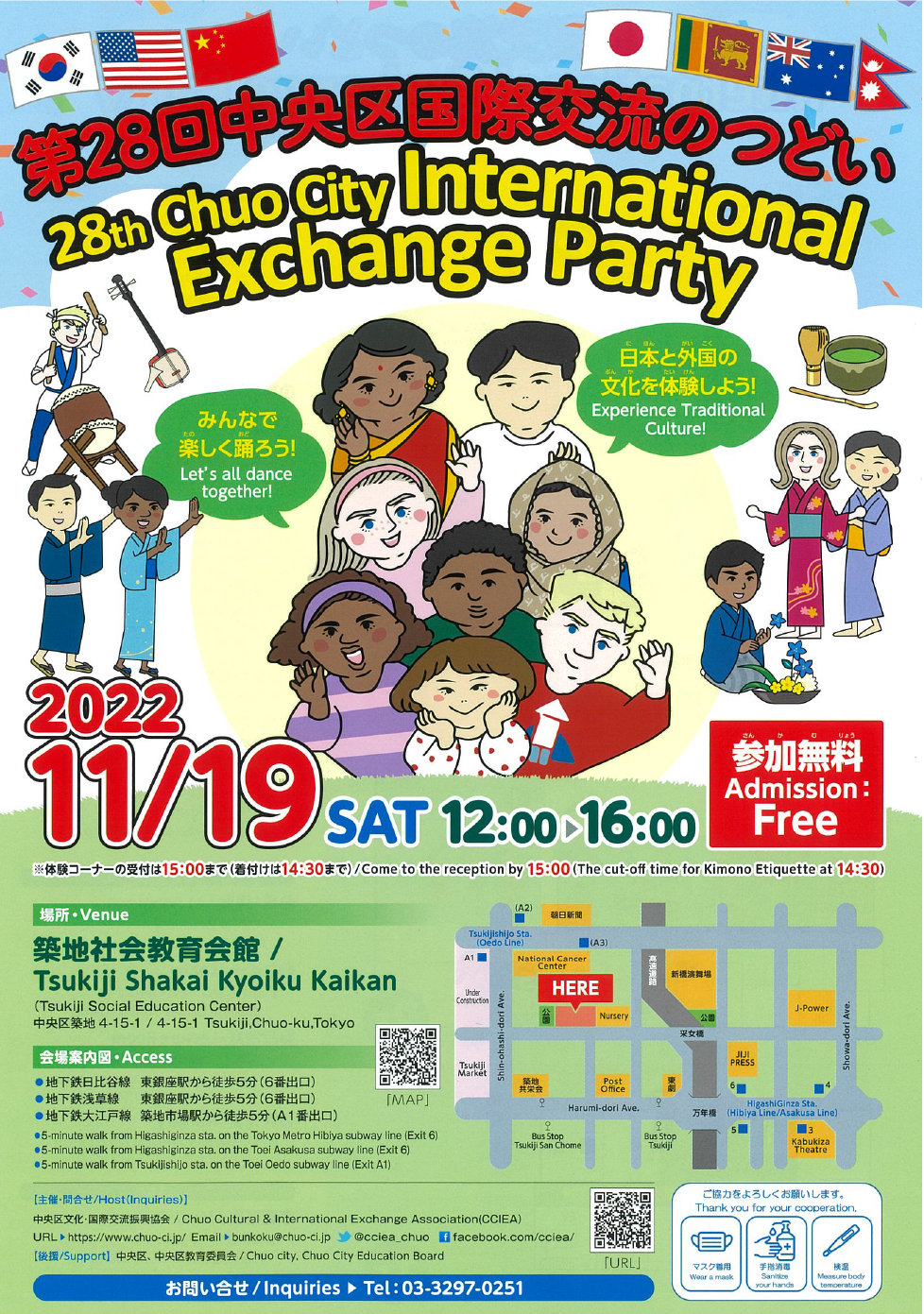 "International Exchange Party" has not been held for 3 years, but this year we are back!
Let's all dance together and experience traditional culture !
This event is free and everyone is welcome!
Date & Time: Sat. 19, Nov. 12:00~16:00
Venue: Tsukiji Shakai Kyoiku Kaikan (Tsukiji Social Education Center)
Admission: Free
※To join our event click the highlighted link below.
『Request for the participation of 28th Chuo City International Exchange Party』