International Exchange Salon Let's play Nagauta-Shamisen! Jan.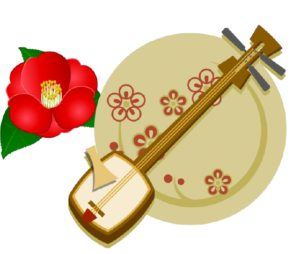 Let's learn to play Shamisen, the three-stringed traditional Japanese instrument, instructed by a professional player, Kineya Rokutano. Nagauta was born in Edo(Tokyo) as music for Kabuki and is performed by Nagauta-Shamisen. Enjoy the traditional Japanese instrument and joyful interaction! You can join as an observer too.
Date: January 15 (Sat.), 2022 14:00-16:00
Place: Tsukiji Shakai Kyoiku Kaikan (Tsukiji Social Education Center) 4F Audio-visual room
(4-15-1 Tsukiji, Chuo-ku)
*Advanced application is required
Please apply by email with the information below.
①Name ②Address ③Phone number ④Nationality ⑤Age ⑥Playing shamisen or Observing
(If you are a non-resident of Chuo City, please let us know whether you work or study in Chuo City )
Email: bunkoku@chuo-ci.jp  
* If you have a fever (over 37.5℃) or slight cold on the event day, please refrain from attending this event.