International Exchange Salon  Let's enjoy Wagashi (Japanese Sweets)!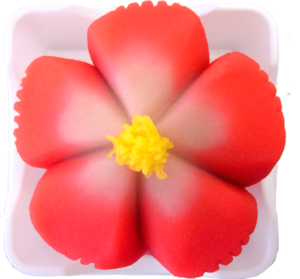 Application has been closed. Thank you for your applications!
International Exchange Salon will provide you with a chance of communication between foreigners and Japanese. Let's enjoy the communication through making wagashi instructed by an artisan of Eitaro, a confection shop established in 1818.
Date: February 19 (Sat.), 2022 14:00-16:00
Place: Women's Center Bouquet 21 4F  Workroom (1-1-1, Minato, Chuo-ku)
*Advanced application is required
Please apply by email with the information below.
①Name ②Address ③Phone number ④Nationality ⑤Age 
(If you are a non-resident of Chuo City, please let us know whether you work or study in Chuo City )
Email: bunkoku@chuo-ci.jp  
* If you have a fever (over 37.5℃) or slight cold on the event day, please refrain from attending this event.