January 2023 International Exchange Salon  Let's learn about INCENSE!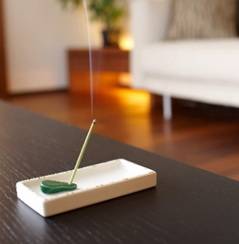 CCIEA "International Exchange Salon" provides foreigners and Japanese with a special opportunity to communicate every month. The January theme is "Incense". SHOYEIDO INCENSE CO., which has been specializing in incense over 300 years, will present the traditional method of making incense, various ways to enjoy it. Please join us and, let's have a fun time together !
※ In case of a large number of applicants, participants will be chosen by lottery on January 10, and informed by e-mail. If there are vacancies, we will continue to accept applications and post the information on our website.
Date and Time: January 21 (Sat.) 2 p.m.*~4 p.m.
Venue:Women's Center "Bouquet 21"; 4F Workroom (1-1-1 Minato, Chuo-ku)
※Please arrive by 1:50 p.m.
■Advanced application is required / Free Admission
Please apply by email with the information below.
①Name ②Address ③Phone Number ④Nationality ⑤Age
(If you are a non-resident of Chuo City, please let us know whether you work or study in Chuo City )
Email: bunkoku@chuo-ci.jp  
* If you have a fever (over 37.5℃) or slight cold on the event day, please refrain from attending this event.