August 2022 International Exchange Salon  Let's Learn and Enjoy Bon Dance!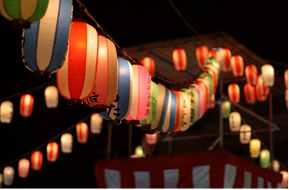 We are still accepting Application Forms of August's International Exchange Salon "Let's Learn and Enjoy Bon Dance!".
The August theme is "Bon Dance." Chuo City is a region flourishing with "Bon Dance," one of Japanese traditions. Join us and let's learn "Bon Dance" together !
Date: August 27 (Sat) 2:30p.m. ※-4:30p.m.
Place: Shintomi Community Hall, Room 6・7 (1-13-24 Shintomi, Chuo-ku)
※ The event starts at 2:30 p.m., so, please come to the workroom at least 10 minutes before the starting time.
"Oedo Matsuri," the largest Bon Dance Festival in Chuo City will be held on Sat. Aug 27th. It is an event that anyone can participate in. After the Salon, we will show you how to go to "Oedo Matsuri" <to the venue (Hamacho Park)> , so, enjoy the festival too with "Bon Dance" you learned at the Salon.
Additional information: If you bring your own yukata, our staff will help you to put it on before the festival.
■Advanced application is required / Free Admission
Please apply by email with the information below.
①Name ②Address ③Phone Number ④Nationality ⑤Age
(If you are a non-resident of Chuo City, please let us know whether you work or study in Chuo City )
Email: bunkoku@chuo-ci.jp  
* If you have a fever (over 37.5℃) or slight cold on the event day, please refrain from attending this event.