September 2023 International Exchange Salon  Let's Have Fun Together !!!  New Sports!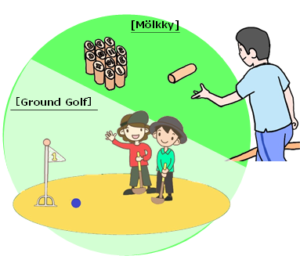 "International Exchange Salon" is CCIEA's interaction event.
The theme for September is "New Sports," an activity with easy rules that anyone can play right away. Join us and have fun together !
Date: September 9 (Sat) 2:00pm-4:00pm
Place: Tsukiji Social Education Center 3F Gymnasium(4-15-1 Tsukiji)
※Please arrive by 1:50 p.m.
※Please wear comfortable clothing appropriate for sports, and bring own drink, extra pair of indoor
athletic shoes, and a towel.
■Registration is required
Please register by email with the information below.
①Name ② Address ③ Phone Number ④ Nationality ⑤ Age
(If you are a non-resident of Chuo City, please let us know if you work or study in Chuo City )
Email: bunkoku@chuo-ci.jp