International Exchange Salon  Let's learn about Incense!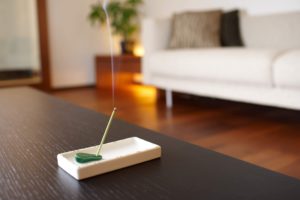 Join the online factory tour of Shoyeido and have an insight into the traditional method of making incense. Shoyeido is a long established incense manufacturer and also store, located in Kyoto. You will meet with various types of incense and get to know how to use them.
Let's enjoy free and open communication in the world of Incense.
Date: June 19 (Sat.) 14:00-16:00
Place: Tsukiji Shakai Kyoiku Kaikan (Tsukiji Social Education Center)
2F Lecture room(Tsukiji, 4-15-1)
*Advanced application is required
Please apply by email with the information below.
①Name ②Address ③Phone Number ④Nationality ⑤Age
(If you are a non-resident of Chuo City, please let us know whether you work or study in Chuo City )
Email: bunkoku@chuo-ci.jp  
* If you have a fever (over 37.5℃) or slight cold on the event day, please refrain from attending this event.