International Exchange Salon "What would you do at times like this?"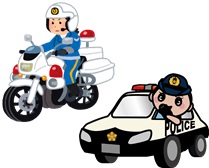 How to secure a safe and comfortable living in Japan.
Date:April 20 (Sat.) 13:30-16:00
Venue: Chuo Cultural & International Exchange Association
(CCIEA) 1-13-24, Shintomi, Chuo-city
To pre-register over the phone or Email, you'll need the following information: your name, address (if you are non-resident of Chuo City, let us know if you work in Chuo city), phone no., nationality, age and gender.
Organizers & Contact: Chuo Cultural & International Exchange Association (CCIEA)
Email: bunkoku@chuo-ci.jp
Phone no. 03-3297-0251  FAX: 03-3297-0253