December 2022 International Exchange Salon  Let's enjoy walking in Hama-rikyu Gardens!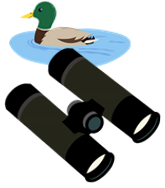 International Exchange Salon provides you with the opportunity of communication between foreigners and Japanese. In December, let's take a walk together while enjoying a beautiful Winter Japanese Garden!
※In case of a large number of applicants, participants will be chosen by lottery on November 28, and
informed by e-mail. If there are vacancies, we will continue to accept applications and post the information on our website.
Date: December 10 (Sat.) 2 p.m.~4 p.m.
Meeting Time:1:45 p.m.  ★ Please be punctual(We will start to walk promptly at 2 p.m..)
Meeting Point:Otemon Entrance of Hamarikyu Gardens※Canceled in case of rain
※Canceled in case of rain
※If you have binoculars,please bring it !
※Please wear appropriate clothing for walking, and bring drink.
■Advanced application is required / Free Admission
Please apply by email with the information below.
①Name ②Address ③Phone Number ④Nationality ⑤Age
(If you are a non-resident of Chuo City, please let us know whether you work or study in Chuo City )
Email: bunkoku@chuo-ci.jp  
* If you have a fever (over 37.5℃) or slight cold on the event day, please refrain from attending this event.