International Exchange Salon Let's play BOCCIA !!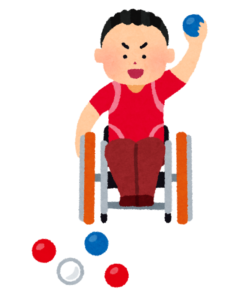 International Exchange Salon provides you with the opportunity of communication between foreigners and Japanese. Let's enjoy "Boccia", a kind of ball game, which is the official event of the Paralympic Games.
Please come and join us with your family or friends!
Click here for more information on the website below.
Date: September 12 (Sat.) 14:00-16:00
Place: Tsukiji Shakai kyoiku Kaikan(Tsukiji Social Education Center)
3F Gymnasium (4-15-1 Tsukiji, Chuo-ku)
*Pre-registration required
*Please apply by e-mail or FAX with the information below.
Your name, Address*, Phone number, Nationality, Age and Gender. (*if you are non-resident of Chuo City, please let us know if you work in Chuo City)
Email: bunkoku@chuo-ci.jp  FAX: 03-3297-0253